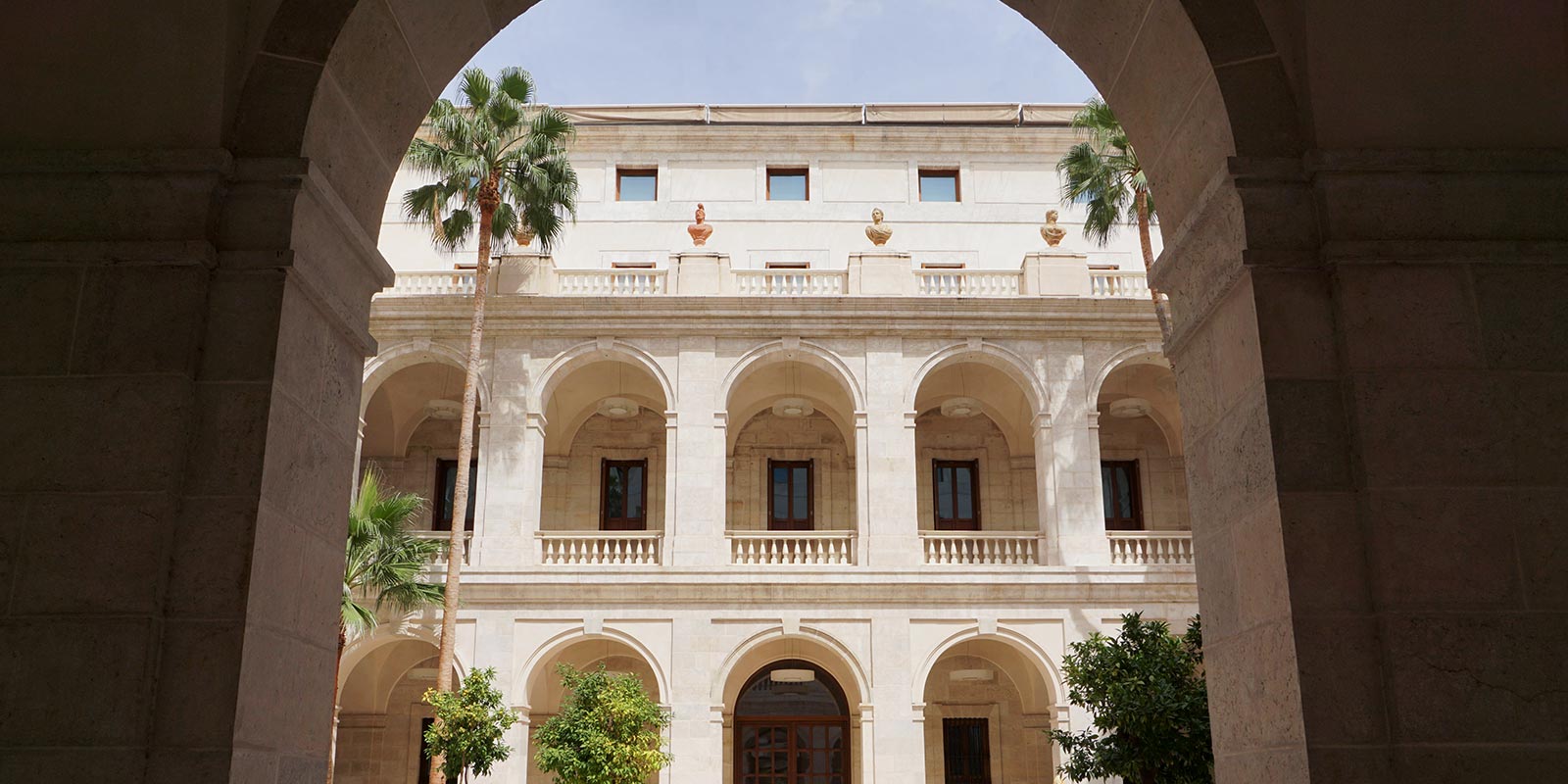 5 museums you cannot miss in Malaga
Known as the "City of Museums", Malaga boasts many options from museums to exhibition and interpretation centres of great cultural interest. Here's a list with some of the museums we recommend you visit during your stay in Malaga.
1. Picasso Museum
Just metres from Palacio Solecio is the Picasso Museum, with a permanent collection of works by the Malaga artist. In addition to this display that covers the life of Picasso through eight decades of his work, there are temporary exhibitions that bring together various artistic disciplines. The museum is in the Buenavista Palace, a building given National Monument status in 1939.
2. Centre Pompidou
Located in the Puerto de Malaga, in the "El Cubo" space designed by architects Javier Pérez and Juan Antonio Marín, the Centre Pompidou Malaga presents a permanent collection that traverses art from the twentieth and twenty-first centuries, as well as various temporary exhibitions. It includes almost 90 works from the Centre Pompidou collection in France.
3. Carmen Thyssen Museum
Situated in the Villalón palace, just a five-minute walk from Palacio Solecio, the Carmen Thyssen Museum is an extension of the famous Thyssen Museum in Madrid, showing different genres of Spanish and Andalusian painting from the nineteenth and twentieth centuries. It has a huge permanent collection in addition to various temporary collections of great cultural interest.
4. Malaga Museum
The Malaga Museum is considered the most important in Andalusia for its more than 15,000 archaeological artefacts and its collection of 2,000 pieces of work from the nineteenth and twentieth centuries. Without doubt a cultural space that is perfect for learning the history of the city.
5. CAC Malaga
Situated in the old Mercado de Mayoristas in Malaga, declared a Place of Cultural Interest, the Contemporary Art Centre aims to shed light on the artistic movements and trends from the twentieth century through exhibitions, conferences and children's workshops. It boasts a permanent collection of around 400 pieces of work by national and international artists.