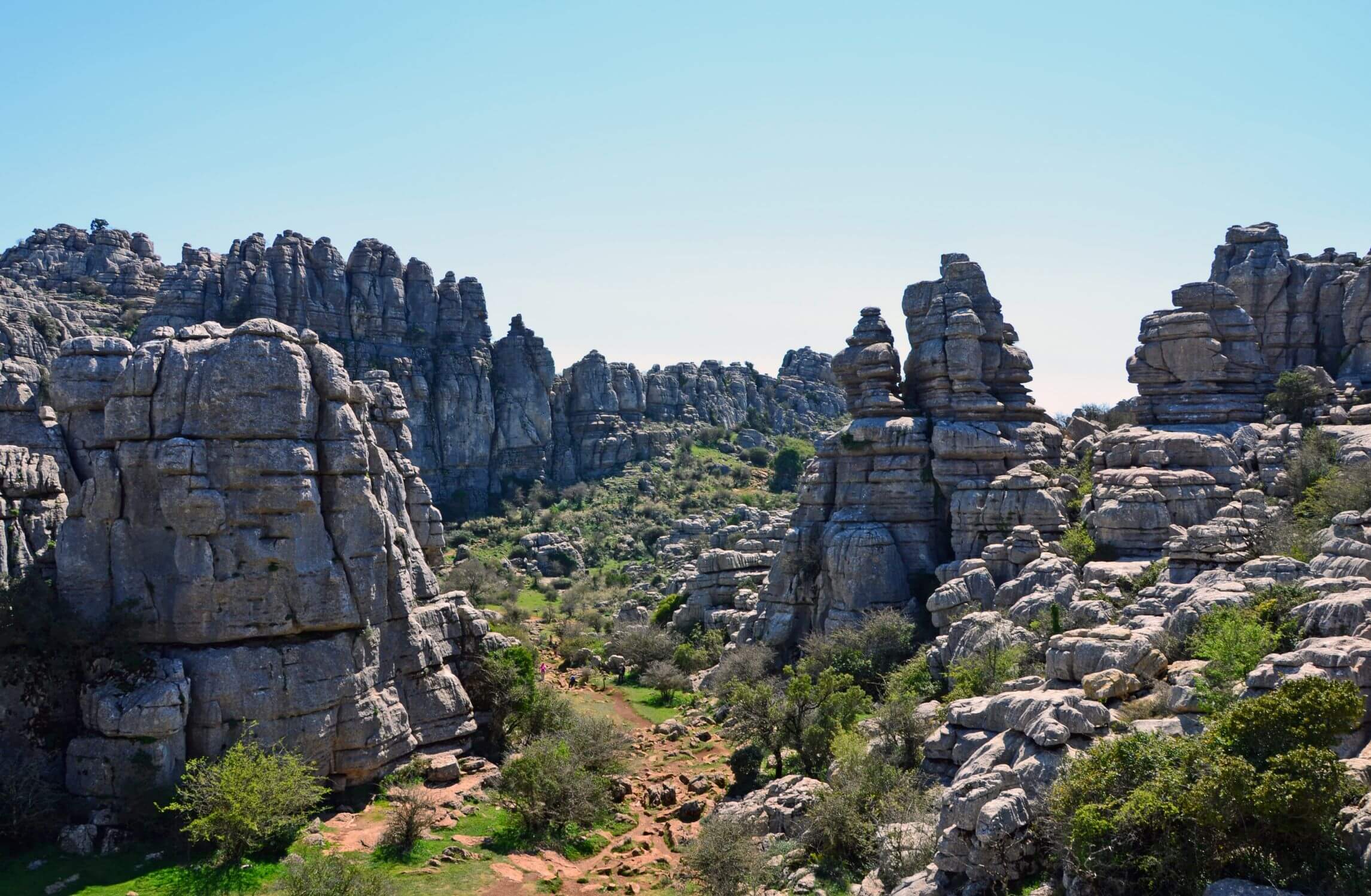 The Torcal de Antequera Natural Site, declared Unesco World Heritage Site, is a breath-taking place. The stunning karst landscape boasts circular-shaped rock formations that are more than 200 million years old. This set of limestone sculptures is the result of the accumulation of marine sediments eroded over the years by the action of rain, snow and wind giving as a result its unique look.
The beauty and charm of the countless trails and viewpoints that can be found along the route will make a day out at the Torcal an unforgettable experience. There are several routes to take and admission is completely free. The trails are marked with 3 different colours depending on the difficulty and length of the route. In addition, there are two trails that can be accessed with baby strollers and/or wheelchairs. Make sure you are well equipped with comfortable clothes according to the time of year since the temperatures are more extreme and comfortable footwear to be able to walk through all the different paths.
Guided tours and a wide range of activities for families and children are available and all the necessary information about the visits and the origin of the Torcal can be found in the visitors centre. One of the activities we recommend doing in this magical place is the astronomical observation that take place at night on weekends from the Torcal Astronomical Observatory. Also, watching the sunset on a summer evening is glorious from this spot.
Our Concierge Team will be delighted to help you organize guided tours, activities, astronomical observations and transportation from Palacio Solecio for you to enjoy a great day out at the Torcal.