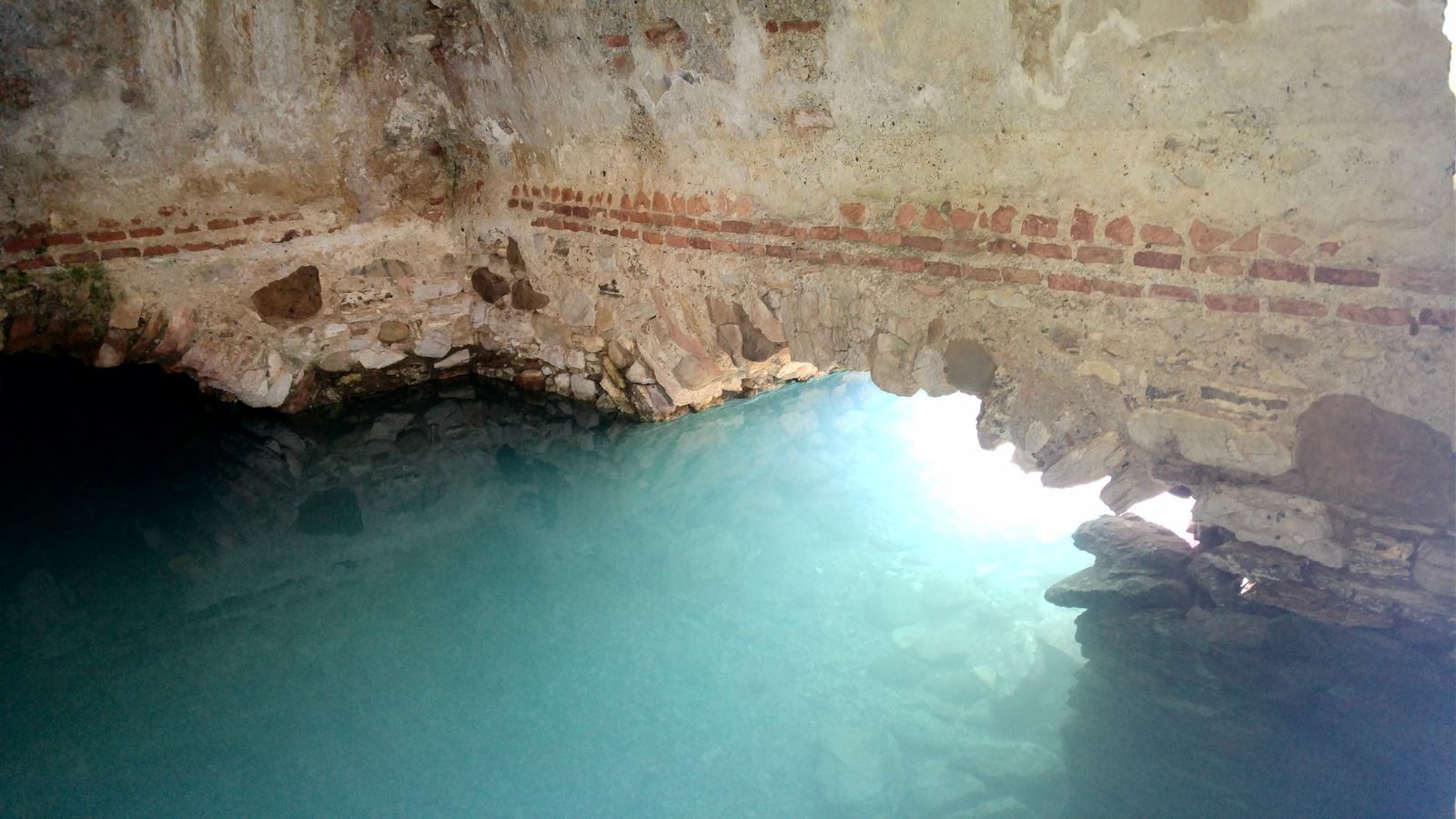 The Roman baths of La Hedionda
Photos: Tierras Sin Fronteras and Senderismo Sevilla
Hidden in the natural setting of the Sierra de la Utrera, are the baths of La Hedionda, natural hot springs that since ancient times are considered a source of health and well-being due to the properties of their waters, which some find curative.
The waters of these magnificent Roman baths, declared an Asset of Cultural Interest, are kept at a constant temperature of about 18 degrees, thus you to enjoy a relaxing bath at any time of the year.
However, the mild temperatures of September and October are ideal, especially if you want to care for your skin and hair with the clay from its spring and let the mud dry in the sun. This technique is highly recommended by the locals in the area, providing you with naturally nourished hair and removing impurities from your skin.
Many local stories explain the origin of the thermal baths of La Hedionda. The best-known legend dates back to the 1st century BC. when the Caesarian troops, waiting for the confrontation that would take place against Pompey's army, were camped near a spring of turquoise water.
Many of Caesar's army suffered from scabies, an infection with no cure or any way to alleviate it. This discomfort prevented them from fighting until they took a bath in the waters of the spring, and their itching decreased. The healing power of these waters was this impressing that Julius Caesar ordered the construction of these hot springs.
Regardless of the historical rigour of the legend, the thermal baths of La Hedionda are a small treasure in Málaga. A place in which nature, history and health come together, creating the perfect oasis of relaxation to disconnect this autumn.