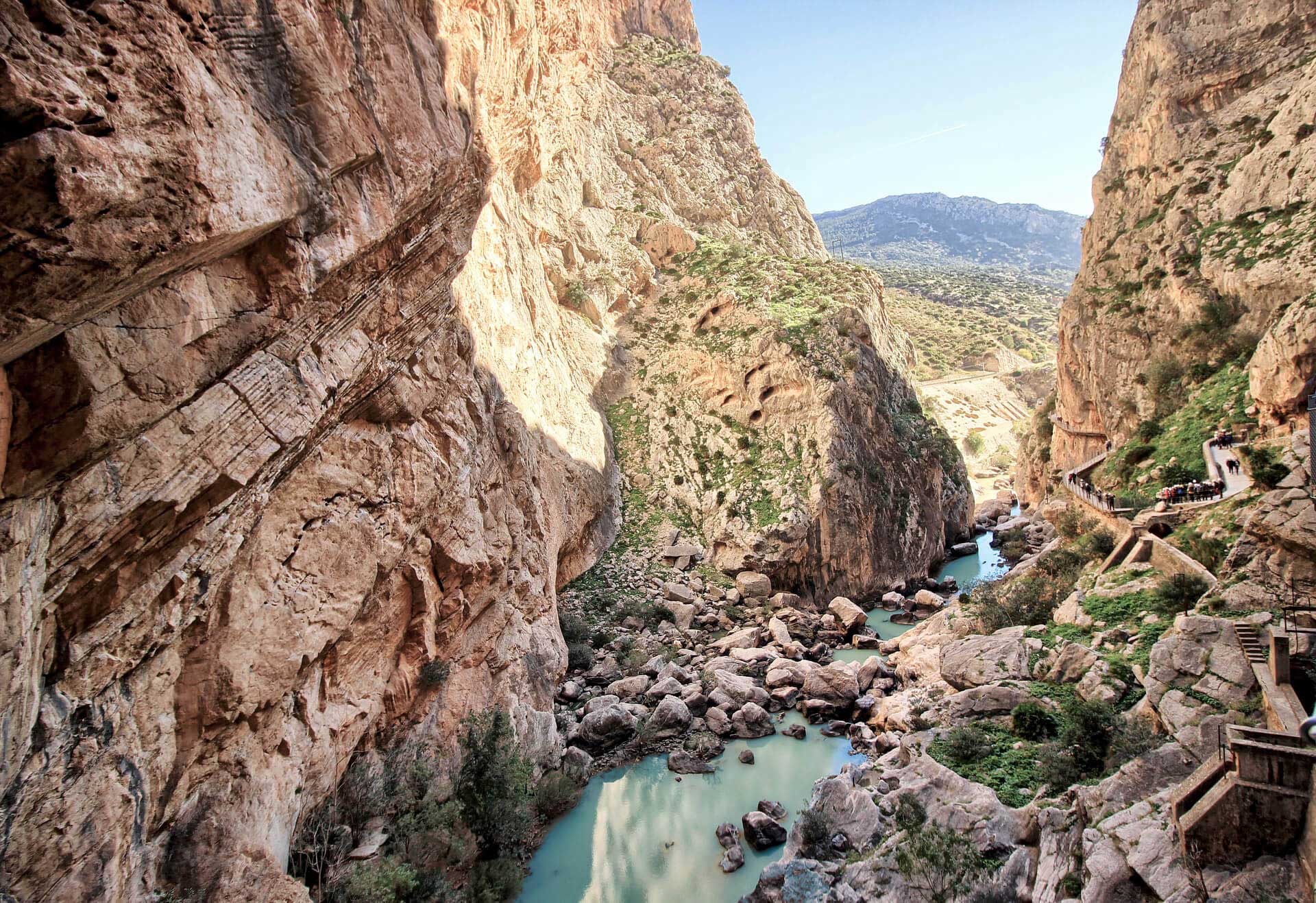 El Caminito del Rey (The King's Little Path) is one of the most recommended activities in a natural enviroment in Málaga. An ideal spot to enjoy stunning views and a lovely day outdoors in a place full of history. It is known by the name of El Caminito del Rey (The King's Little Path)because King Alfonso XIII visited it in 1921. It is said that together with his companions he walked through this walkway that until his renovation in 2015 was considered one of the most dangerous paths in the world.
Built off the walls of the a canyon called Gaitanes Gorge, this path which is over 100 meters over the bottom of the canyon was built to be the service path of one of the first hydroelectric power plants In Spain and became a walkway commonly used by the locals to go from one village to another in the area.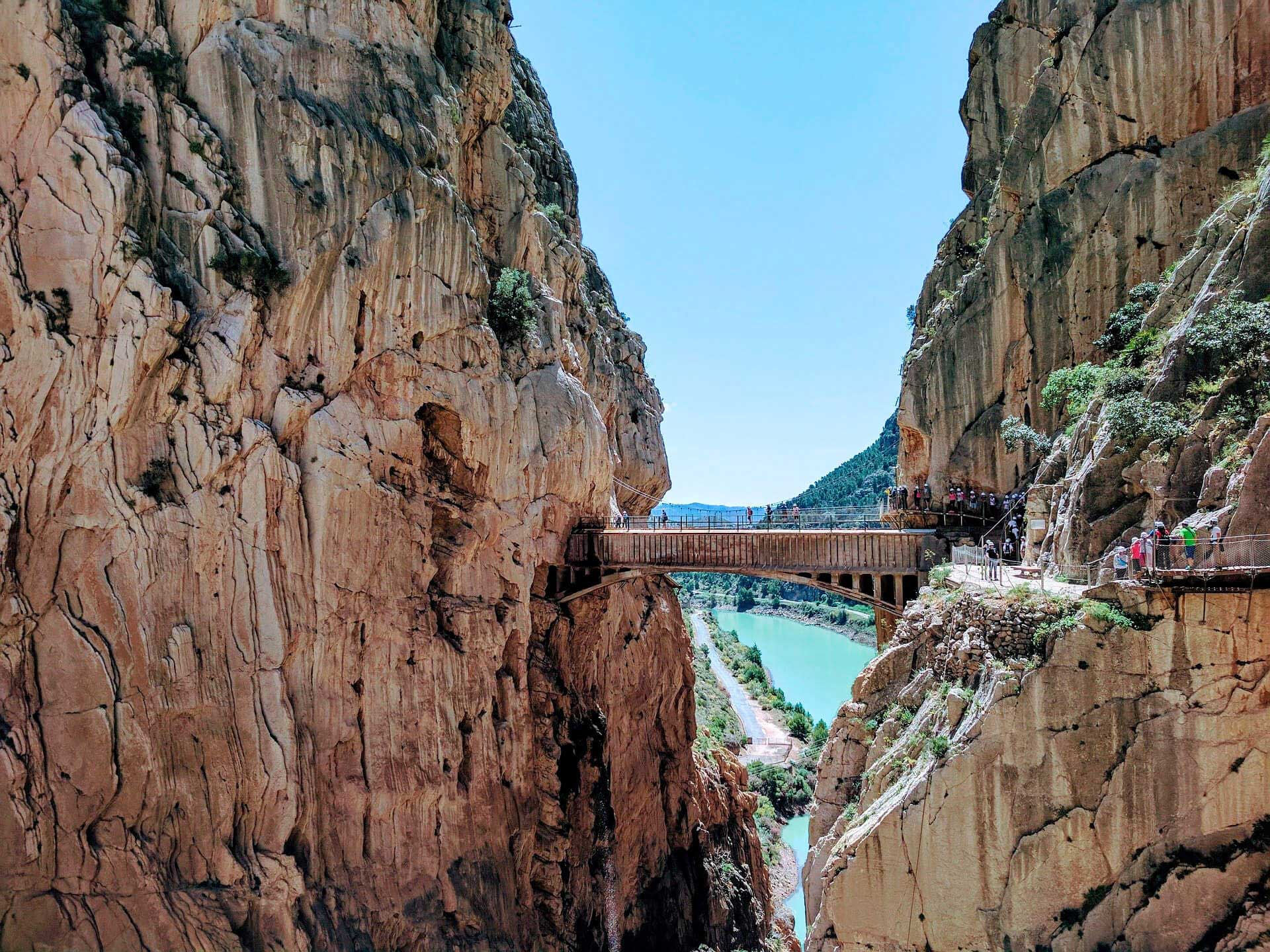 During the last years before starting its renovation, climbers and people looking for adrenaline rush used to go to el Caminito even though access was already forbidden due to the bad estate of the path. You can find some videos online made by some of these arenaline junkies before it was renovated that will stop you dead in your tracks. Sadly some of these visitors had accidents and even today you can see commemorative plaques along the route.