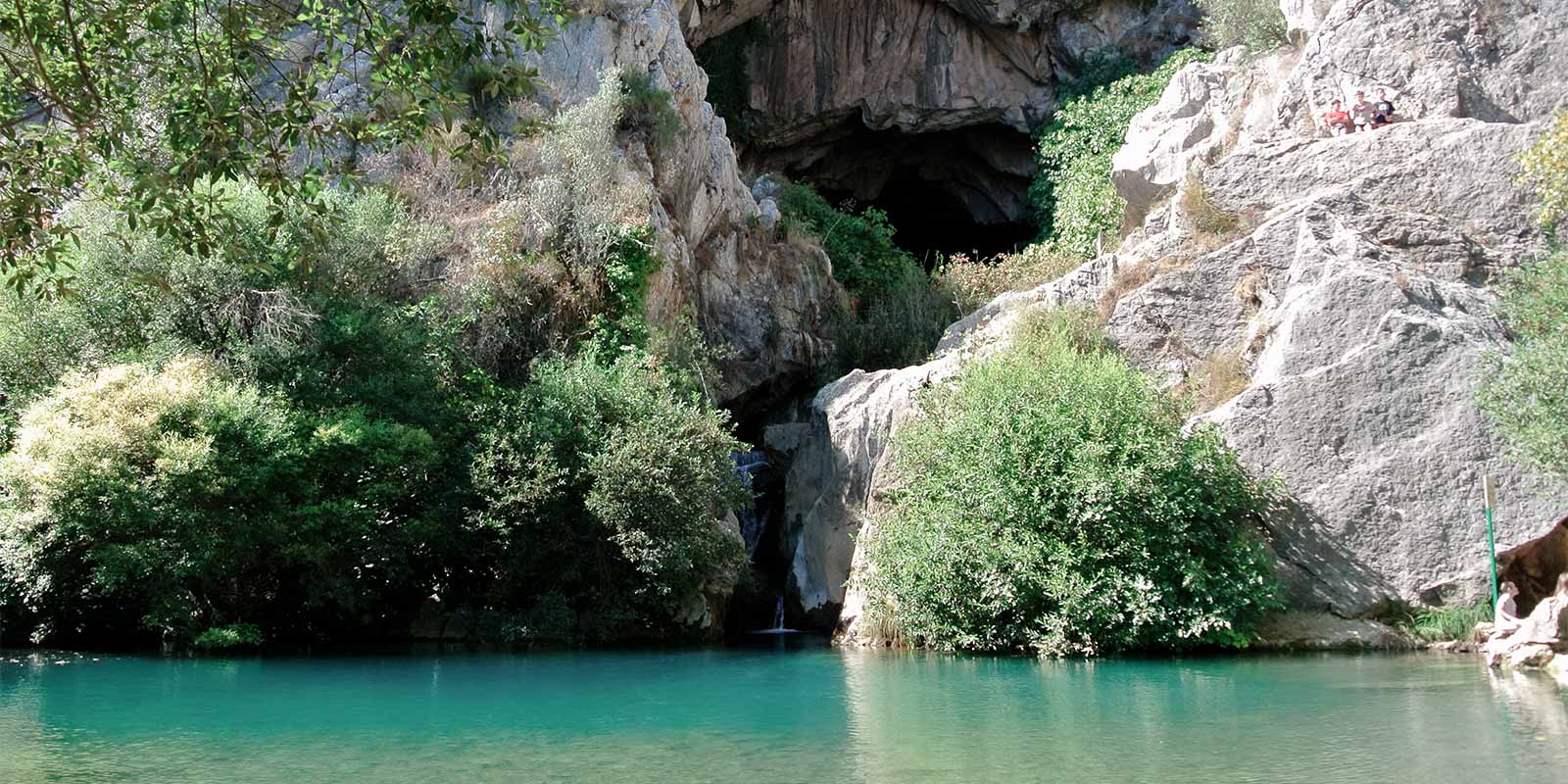 3 places for nature lovers
In addition to being a destination for sun and beach lovers, for art and history lovers, Malaga is an idyllic haven for nature lovers. Despite being the third biggest city in terms of territorial extension (398.2 km2) in Andalusia, Malaga boasts numerous Protected Natural Spaces, Reserves and Natural Areas spread throughout the province. At Palacio Solecio, we suggest 5 places you cannot miss out on:
1. El Torcal de Antequera
Declared a World Human Heritage Site by UNESCO, the Torcal de Antequera boasts an impressive karst landscape, numerous chasms and caves that can be discovered via its various hiking routes. In addition, this natural setting is home to an astronomy observatory, one of the few that can be found in Andalusia.
2. Cueva del Gato
In the Grazalema Natural Park, in the area of Benaoján, we find the Cueva del Gato cave, one of the richest caving systems in Andalusia and one that gives way to the Guadares or Gaduares river. This Natural Monument and Place of Cultural Interest houses numerous cave paintings from the Neolithic and Chalcolithic era, as well as wild orchids.
3. Los Reales de Sierra Bermeja
Located south of Ronda, this Natural Park covers 1,236 hectares and boasts one of the largest extensions of peridotites, a mineral of volcanic origin that gives this terrain its garnet colouring. The abundance of these rocks alongside its smooth climate and plentiful rainfall, give this spot the perfect characteristics for the growth of numerous plant species such as the pinsapo firs, cork oak and strawberry trees.