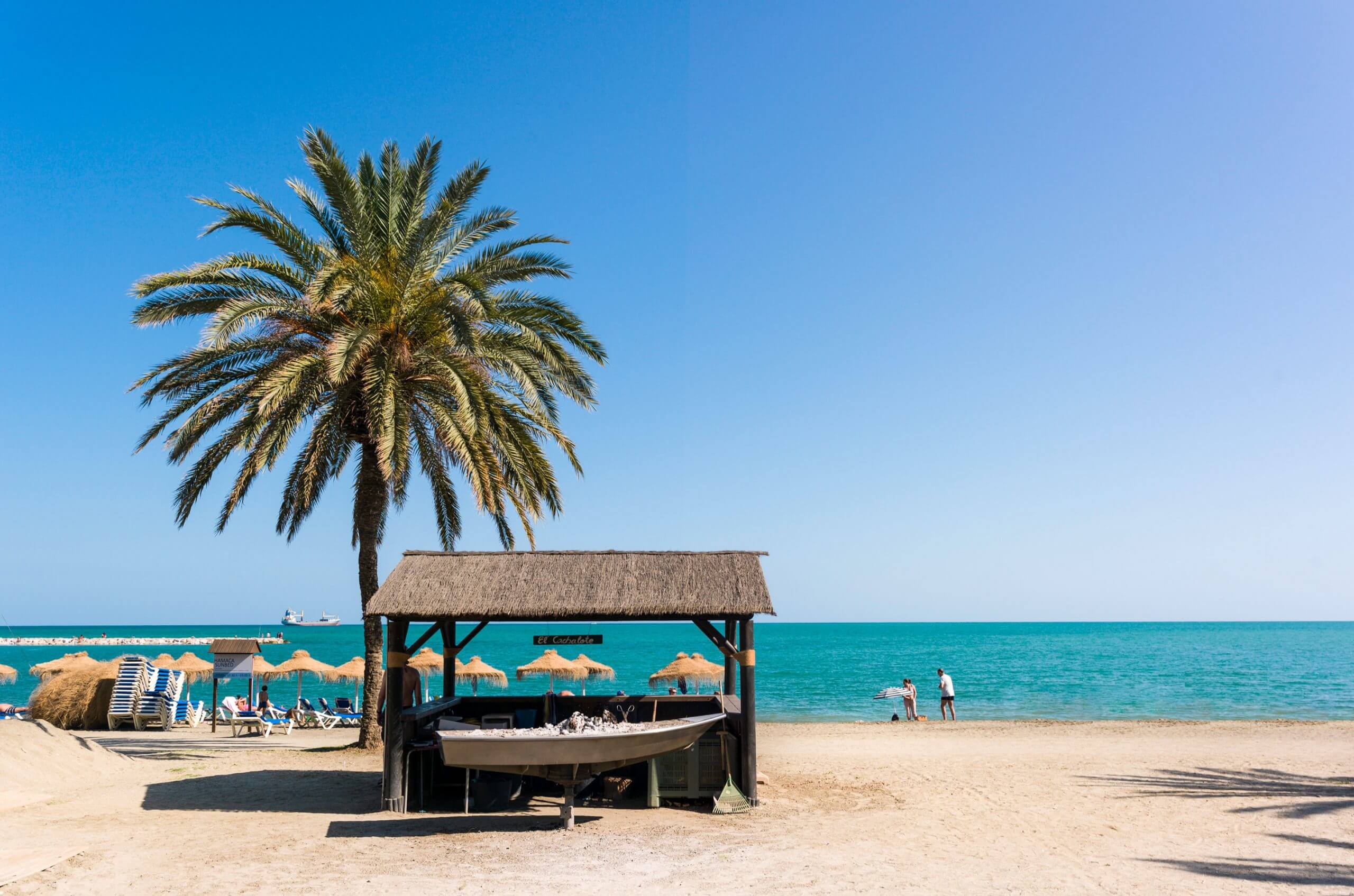 Top 5 beaches in Málaga
We show you the best beaches to enjoy the Mediterranean sea like a local.
Malaga is a privileged area with wonderful urban beaches equipped with all the necessary services, all with the maximum guarantees of quality, accessibility and security, for you to enjoy Mediterranean summertime at the beach.
But we also are custodians of little-known beaches in the Eastern Costa del Sol, some of them considered the best in Spain. Either if you are looking for long beaches or hidden inlets, these top 5 recommendations might be of your interest.
1. Playa de Maro (Nerja)
Crystal clear waters and waterfalls make Maro beach a perfect place to relax in a natural environment surrounded by nature. This beautiful cove is a 45-minute drive from Palacio Solecio and is the ideal place to snorkel or rent a kayak. It has all kinds of services such as showers, toilets and a bar. For an even more special experience, we recommend Caleta de Maro.
Smaller than Maro Beach although with the same characteristics, it is only accessible by foot and does not have the services of the previous one, so you have to be well equipped, but the magic of this place makes it worthwhile. This cove is recognized as one of the best beaches in Spain.
Photo: Wailele Adventure & Sports.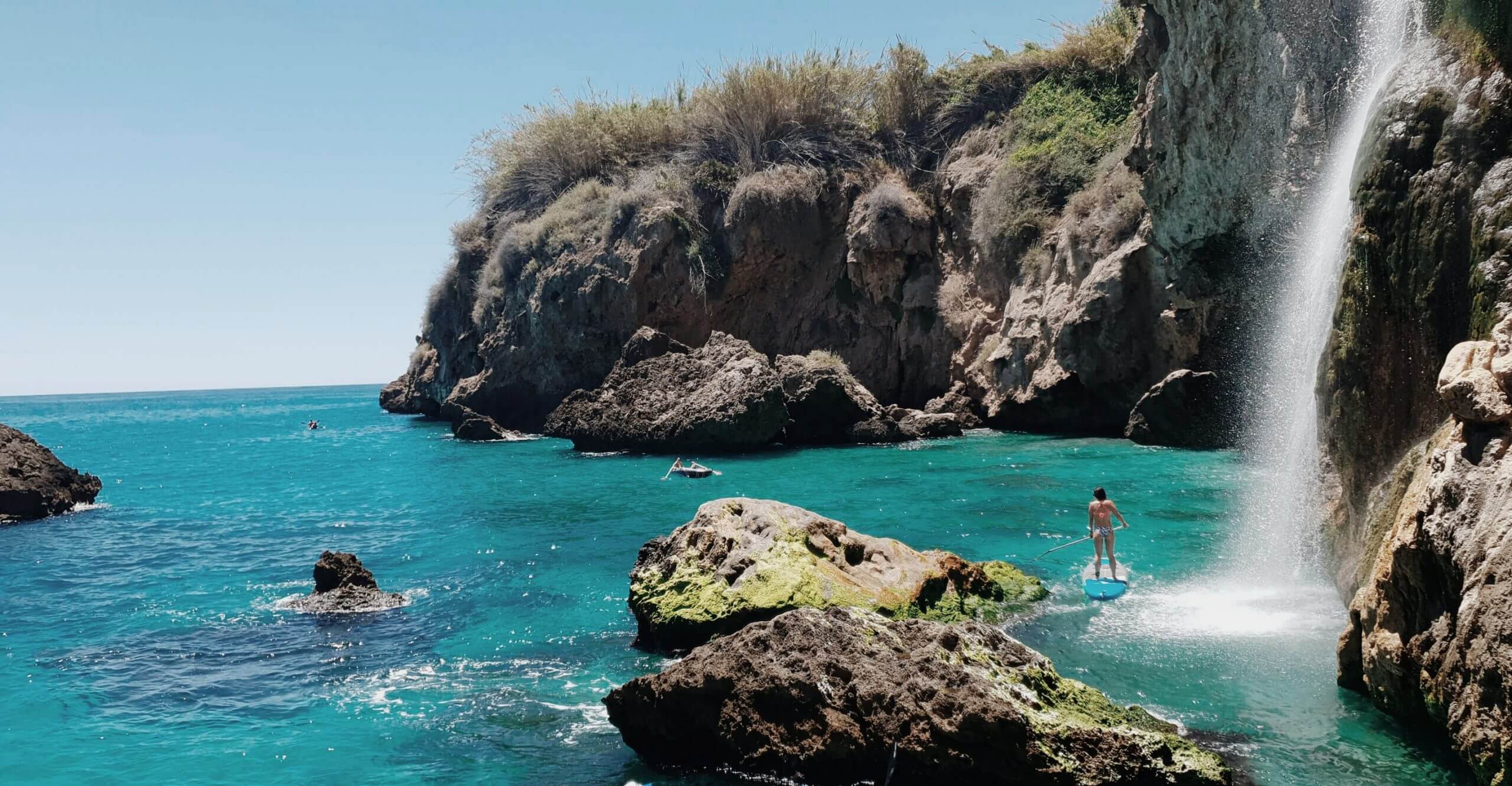 2. Calahonda Beach (Nerja)
Also located in the municipality of Nerja, Calahonda beach is next to the famous Balcony of Europe from where you can enjoy fantastic views. This small beach with turquoise blue water and dark grey sand surrounded by rocks is characterized by the presence of small fishing boats. All this makes this place a wonderful image. It has all the comforts: beach bar, showers and hammock rental.
If you decide to spend the day on one of these two beaches, visiting the pretty town of Frigiliana is a must. It is one of the typical white Andalusian towns whose urban area has been named "Historic-Artistic Complex". A stroll through its narrow and steep streets and have a drink in one of its wonderful bars or restaurants can be the end of an ideal day on the Malaga coast.
Photo: Condé Nast Traveler.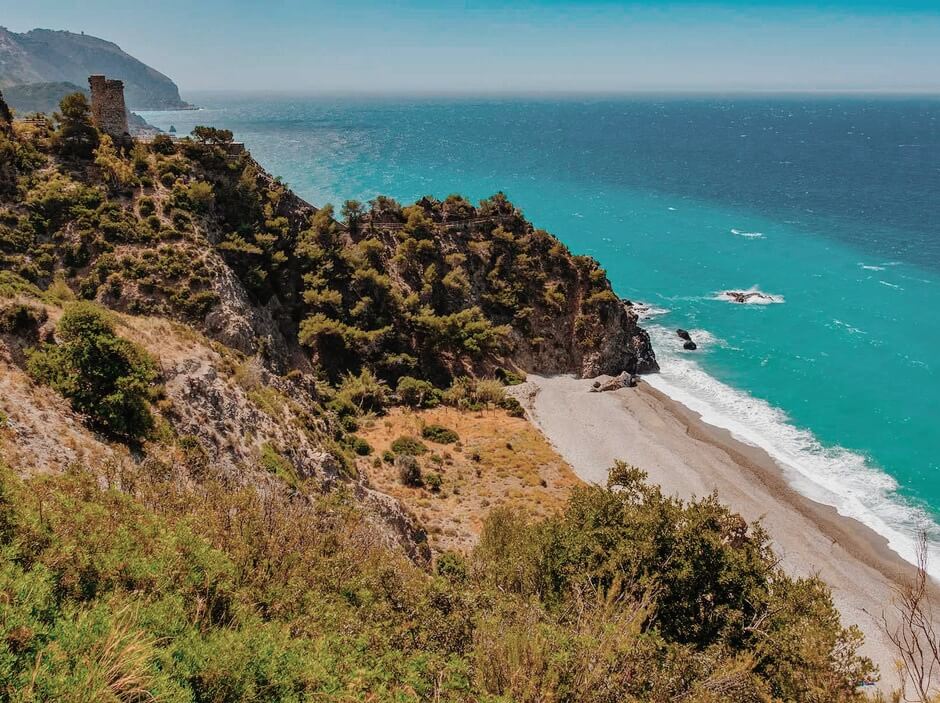 3. Malagueta Beach (Malaga)
Malagueta beach is the best-known urban beach in Malaga. Just 10-15 minutes walk from Palacio Solecio, this beach is perfect for a long walk while enjoying the views of the bay of Malaga. It has quality certification with Blue Flag. Right by the Malagueta beach, you can find different bars where to enjoy some tapas and other food typical of our gastronomy.
Close to the Malagueta beach is the famous Pier One, ideal for having a drink after a day at the beach and enjoying the beautiful views of the Alcazaba at sunset.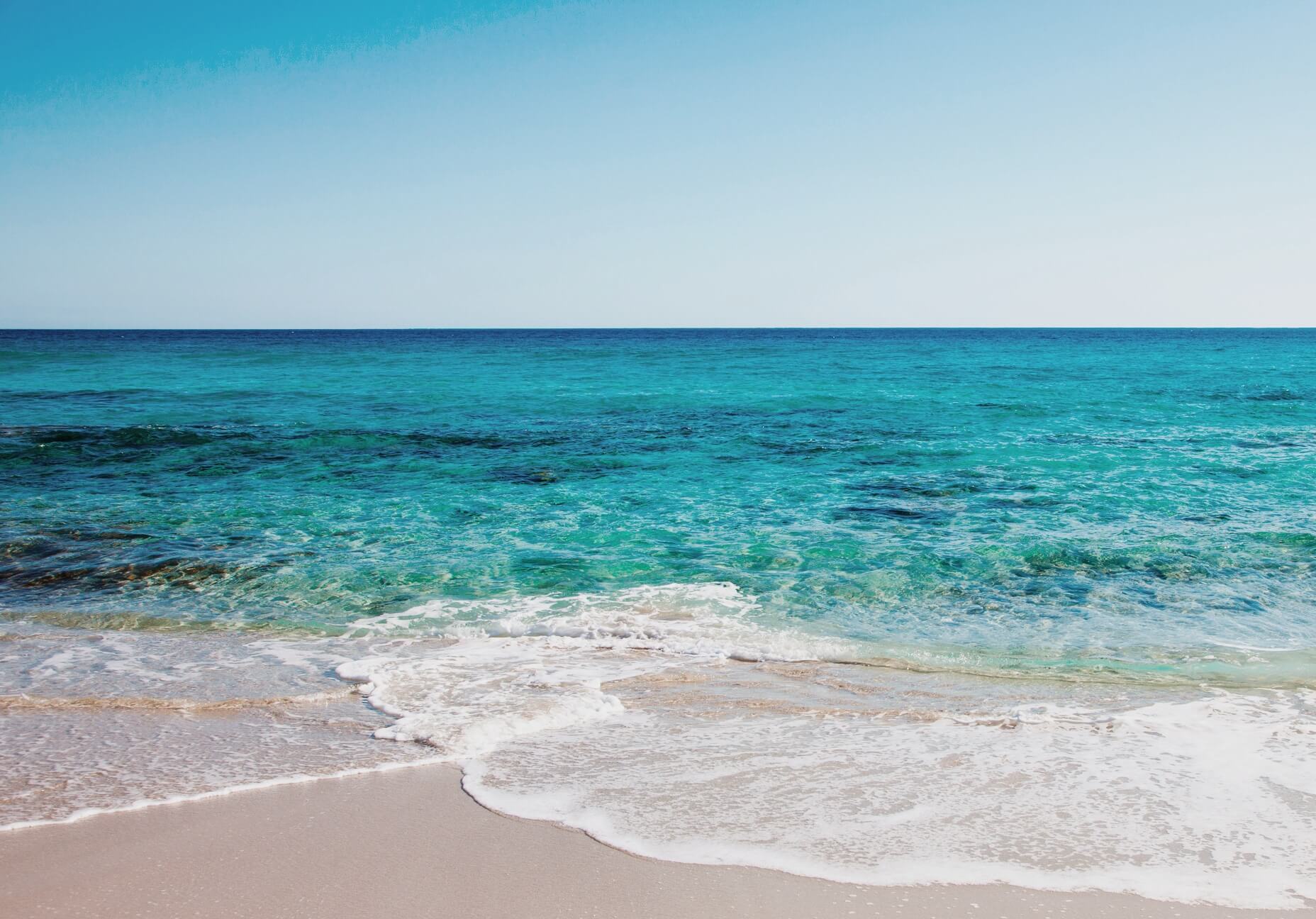 4. Pedregalejo Beach (Malaga)
Pedregalejo is the oldest fishing district in Malaga and it is one of those places that many people from Malaga frequent to walk or play sports on its promenade, enjoy the beach or taste the typical fried "pescaíto" and the traditional sardine "espetadas".
Only 10 minutes by car from Palacio Solecio, this beach is made up of six small coves separated by groynes. Each one of the restaurants specialized in fish and shellfish has a boat that is used as a barbecue to cook the traditional "espetada", making this beach a unique place.
Here is also the Nereo, a shipyard where the traditional sewers are made, rowing boats decorated by the Phoenician eye, a symbol of life, creation and divinity. The Nereo is currently a living museum and they also carry out boat repair, restoration and construction work.
At sunset we recommend you to have a drink in the Baños del Carmen. A wonderful enclave that once was a spa for the high-class.
Photo: Condé Nast Traveler.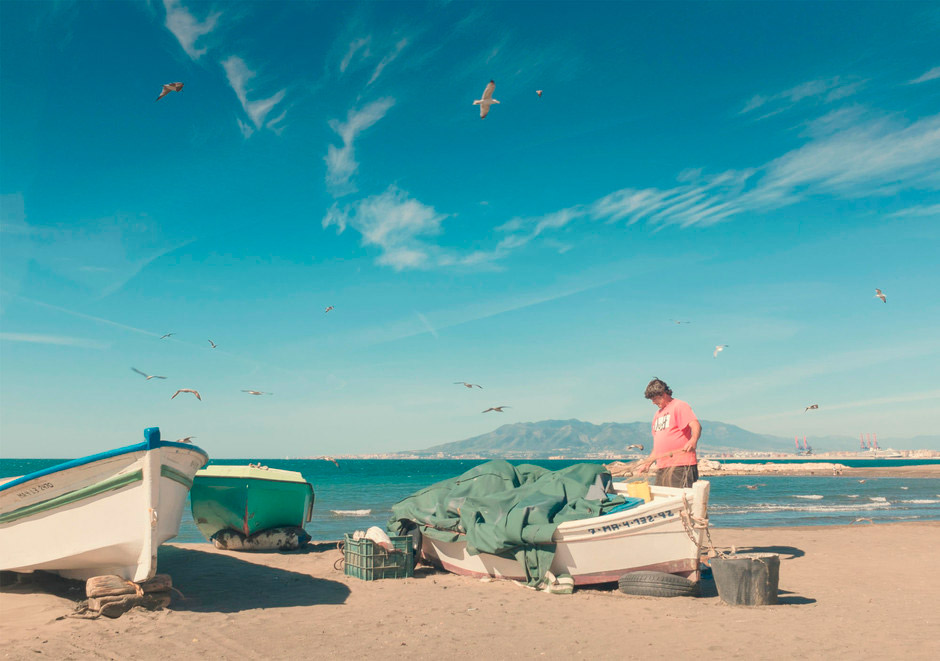 5. Cala del Moral and Rincón de la Victoria beaches
In Rincón de la Victoria, 15-20 minutes drive from the historic centre of Malaga, are the beaches of Cala del Moral and Rincón de la Victoria. They are wide beaches made up of the typical dark sand characteristic of Malaga's coast. Equipped with rental services of sunbeds, toilets, showers and a multitude of beach bars on its promenade, they are a highly recommended option to enjoy a relaxed day at the beach.
A walk through the tunnel that divides these two beaches is highly recommended, as the cliffs offer wonderful views. This tunnel still preserves the impact of the attack that Malaga suffered during the Civil War.