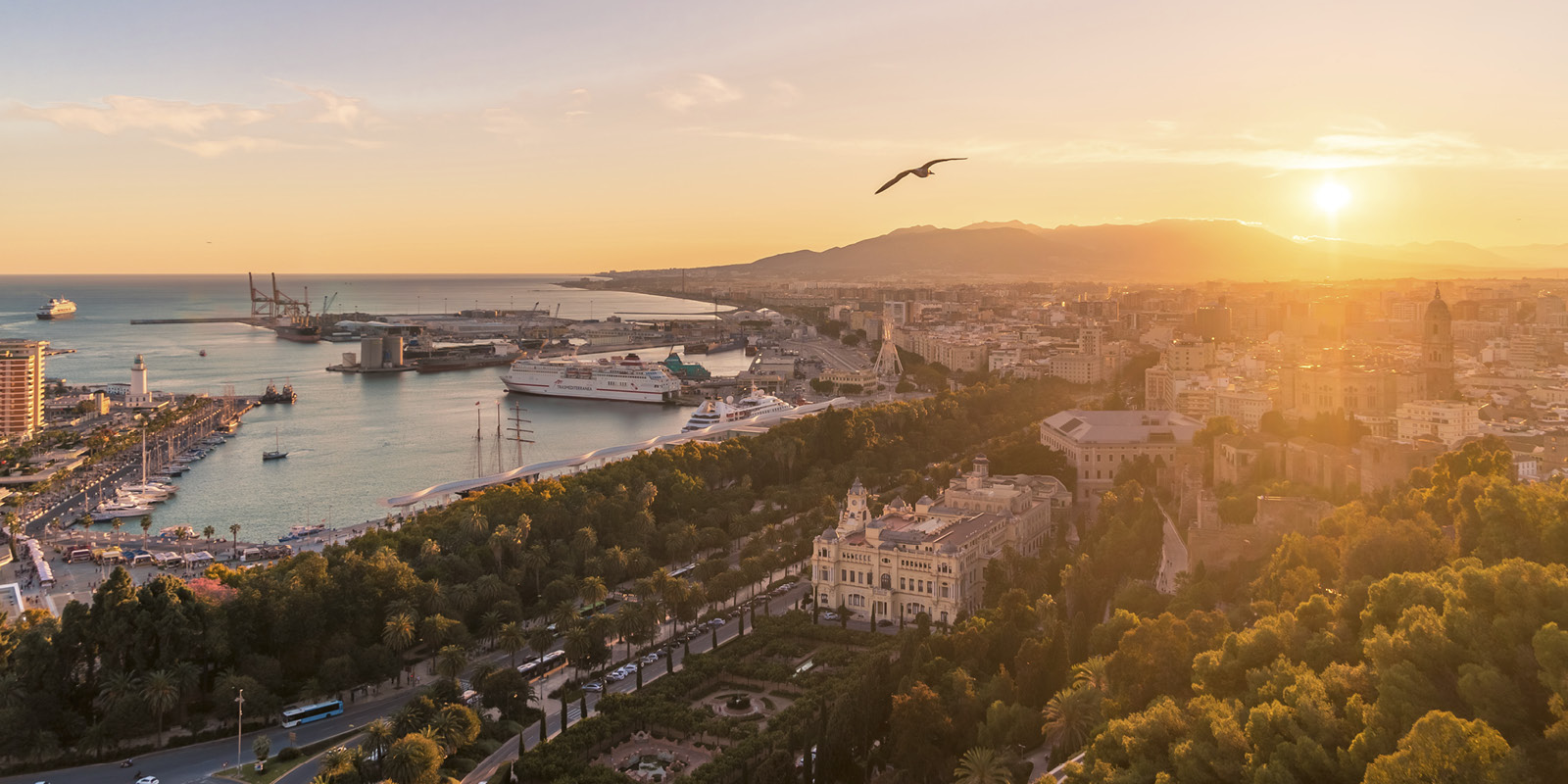 Romantic weekend in Málaga
With Valentine's Day just around the corner, if you haven't planned anything yet, we suggest some plans so you can surprise your partner and enjoy a special weekend in la Costa del Sol. 
1. A walk through the Historic Botanic Garden "La Concepción".
Consider one of the tropical gardens more important in Spain, this beautiful garden has over 56 acres of land. This place is full of an incredible collection of subtropical plants from all over the world, cascades and fountains with neoclassical characteristics. One of the most charming corners in this historic-artistic garden is, without a doubt, the Nymph's pond, the Waterfall and the Oriental Pavilion.
2. A sunset from Gibralfaro's viewpoint. 
Enjoy the stunning panoramic views from 130 meters high. An unforgettable experience from where to contemplate the historic centre of Mañaga, its Cathedral (known as "La Manquita"), the bull ring and the Park Avenue. A walk climbing the mountain while enjoying the beauty of the city.
3. Lover's Rock.
Located in the Snowy Mountains, this mountain has the shape of a human head. This place is one of the Natural Heritage examples of Andalucia. A perfect place for nature lovers situated at 878 meters above the level of the sea and where history and legend are mixed up.